University at Buffalo Law School Donation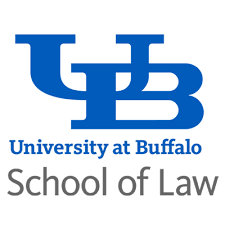 As a University at Buffalo Law School Alumnus, Steve Barnes is a proud sponsor of the University at Buffalo School of Law. In 2009, Barnes made a very generous and unrestricted donation of $500,000 to his alma mater.
University at Buffalo Law School Dean Makau Mutua called it "an extraordinary act of philanthropy" and "a wonderful down payment on our vision of academic excellence and our bold aspirations for the future" in a previous release announcing the donation.
Mutua also said that he plans to invest the gift in students because they are the core of the Law School. Specifically, the gift will be used to support tuition scholarships for deserving students, make improvements in pedagogical technologies in the school and upgrade services to create an environment that is conducive to learning, according to an article posted by the University at Buffalo. "Receiving this gift so early in my tenure is a tremendous vote of confidence," said Mutua. "No law school — whether public or private — can aspire to greatness without alumni who are devoted and charitable."
"UB Law is fortunate to have so many dedicated alumni who generously support the school," Mutua added.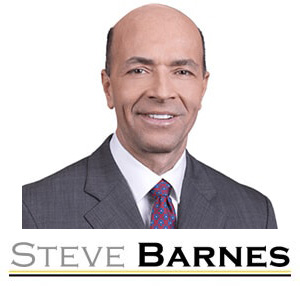 Steve Barnes is proud to be an alumnus of the University at Buffalo Law School and will continue to give back to the local community in Buffalo, NY and the surrounding areas for many years to come.
As a former Marine Corps officer and combat veteran of the Gulf War, Barnes is also active in many organizations benefitting the United States Marine Corps, such as the Marine Corps Coordinating Council of Rochester.
More About Steve Barnes
Over the course of Steve Barnes' 30+ year career as a personal injury attorney at both the law offices of Cellino & Barnes and The Barnes Firm, Barnes has been involved as counsel in scores of multi-million dollar cases, including motor vehicle accidents, construction accidents, severe burns, traumatic brain injury cases, and medical malpractice litigation.
For more information about Steve Barnes, read his biography on The Barnes Firm's website and browse the many Practice Areas the firm can help victims who have been injured in an accident.
Browse other Sponsorships & Donations
References:
DellaContrada, J. (2009, June 04). UB Law Receives $1 Million Gift from Cellino & Barnes. Retrieved July 27, 2020, from http://www.buffalo.edu/cria/news_events/latest_news.host.html/content/shared/university/news/news-center-releases/2009/06/10151.detail.html