The Barnes Firm Honors Founder Steve Barnes at 59th Annual Variety Kids Telethon

The Variety Club of Buffalo held its 59th Annual Variety Kids Telethon on February 27th, furthering its mission to transform the lives of children with illnesses and disabilities during a year where such efforts are more necessary than ever. The organization worked alongside the Erie County Health Department to implement safety protocols that would allow the event to go forward despite the COVID-19 health crisis.
Produced and presented from the WGRZ and Channel 2 studios—as well as the Variety Club Headquarters—the telethon ran from Saturday night through the day on Sunday. The organization successfully raised more than $787,000 toward its cause, even with challenges presented by the pandemic. Donations hit $302,722 on that Saturday night alone. Western New York's John R. Oishei Children's Hospital is among the recipients of the pledged funds.
Steve Barnes Named Variety Telethon Honorary Chairman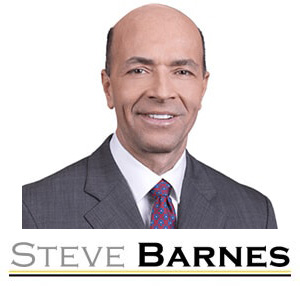 This year, Variety also named an Honorary Chair for the Telethon: The Barnes Firm's late founder, Steve Barnes.
During his life, Steve was a strong advocate for the organization and its efforts to help children in need. In choosing Steve as its 2021 Honorary Chair, Variety recognized his continued support and contributions throughout the years.
"Steve has been a huge supporter of Variety for many years and his presence is sorely missed," Variety wrote in a release for the event.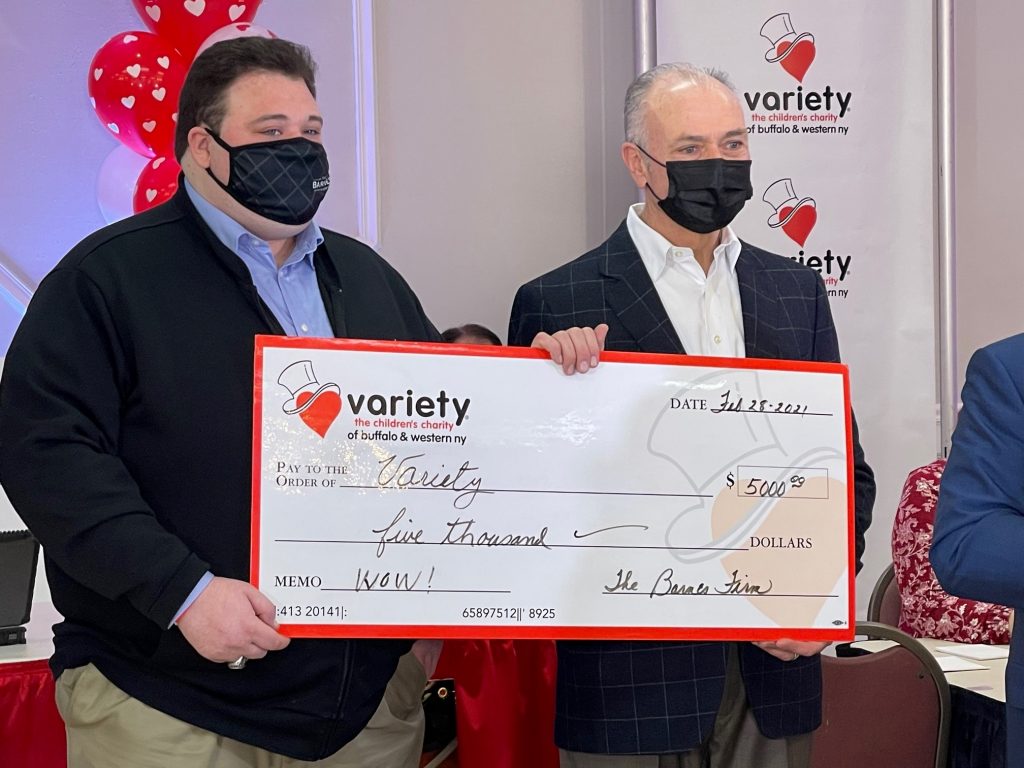 Steve's brother, Rich Barnes, attended this year's Telethon and presented a $5,000 check to Variety, continuing his brother's dedication to the cause.
The pledge was made in Steve's memory, and is one of many contributions made from New Yorkers dedicated to Variety's mission.
Evan Liddick
In line with that mission, the Telethon continued its tradition of featuring a child celebrity by inviting 13-year-old Evan Liddick to make an appearance. Evan is one of many children accessing medical services through Oishei Children's Hospital. He was a shaken baby at just four months old and has since been diagnosed with traumatic brain injury, epilepsy, and cerebral palsy. He is also legally blind. Evan requires 24/7 care, which he receives from his grandparents, Shawn Liddick and Carrie Preston.
"We, as a family, would be very proud to have Evan represent children of multiple needs through Variety Club Television," Preston said of her grandson's involvement. Learn more about Evan's story here.
More About the 2021 Variety Kids Telethon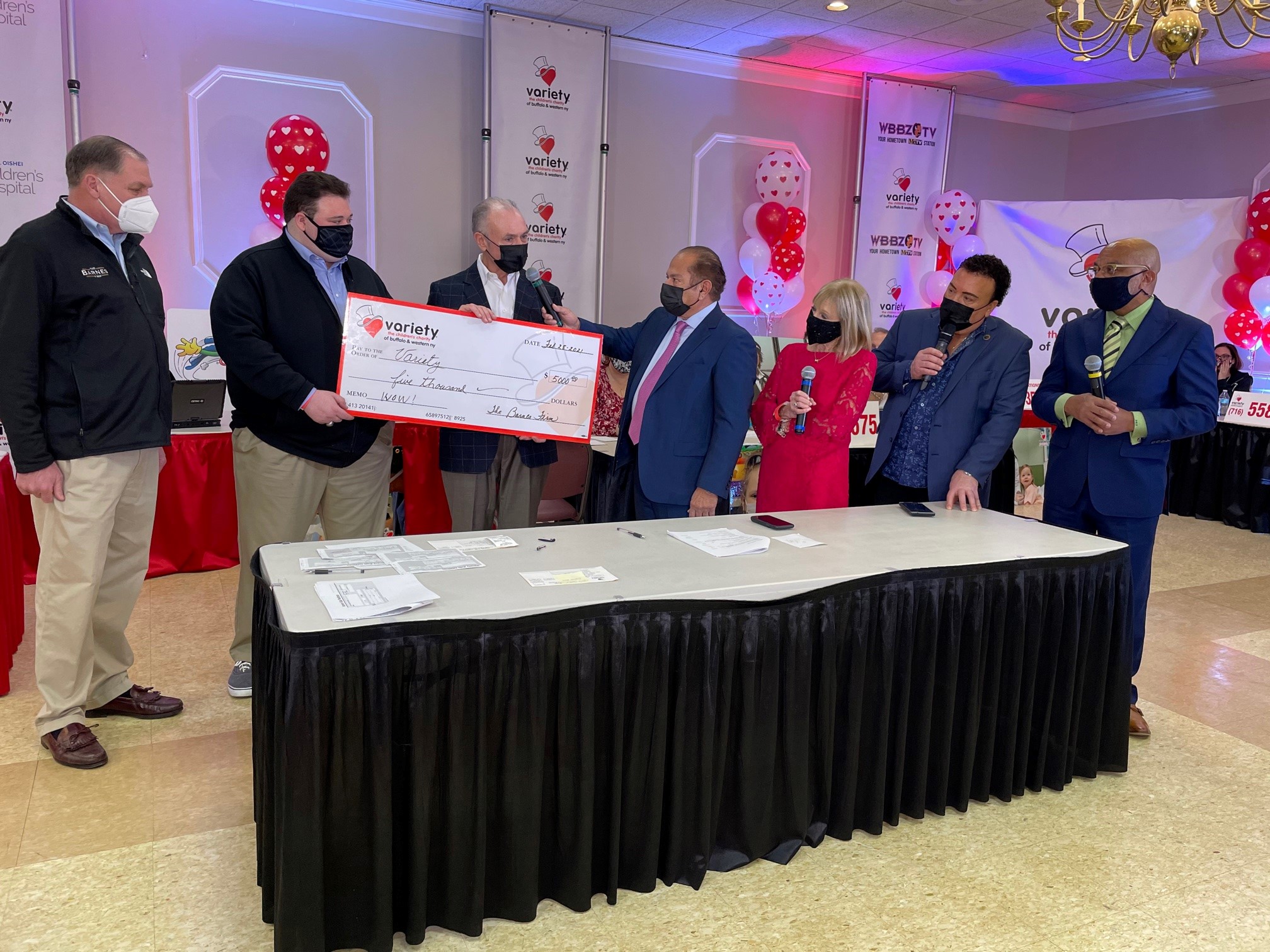 The Barnes Firm is honored to have participated in Variety's annual Telethon again this year. Its mission is one our practice's founder was passionate about, and it's one our personal injury attorneys continue to support.
Co-hosting the 2021 Variety Kids Telethon were Variety Board Member and Chief Barker, Paul Cambria, and Buffalo Common Council President, Darius Pridgen. The pair welcomed an array of talent to keep the evening going—including The Goo Goo Dolls, Cami Clune, Shawn McQuiller from Kool & The Gang, and Frankie Scinta. Live and virtual performances took place throughout the night, adding some musical entertainment to the affair. Special guest David Bellavia—a former U.S. soldier and Medal of Honor recipient—also took a moment to salute U.S. veterans during Sunday's portion of the Telethon.
Tony Voccaro and Bob Parrish served as Telethon Chair and Co-Chair, respectively. Vocarro is a Business Representative from Teamsters Local Union No. 264, where he also serves as Political Action Coordinator. Parrish has held the role of House Chairman at Variety for more than 15 years.
Those interested in donating to The Variety Club or learning more about its initiative can visit the organization's website.