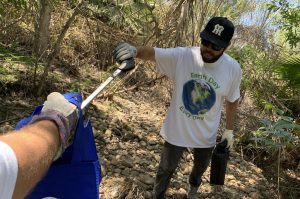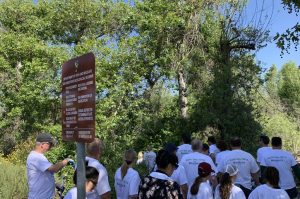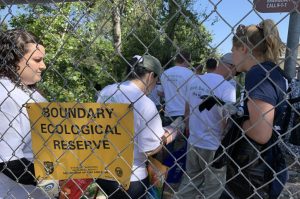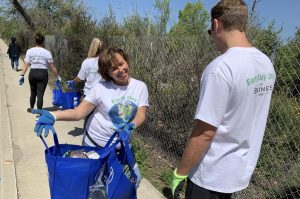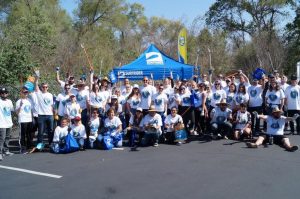 Entercom 1Thing Sustainability Initiative
This April, a variety of organizations came together to celebrate Earth Day with one goal in mind: To help improve the health of the environment by cleaning up San Diego's riverbed. With the inspiration and guidance of the San Diego River Park Foundation, there was a great turn out between The Barnes Firm and the Surfrider Foundation, and Alt 94.9, 103.7 KSON, KYXY 96.5, Sunny 98.1.
Hosted by Entercom San Diego, the event is part of Entercom's 1THING Sustainability Initiative to promote positive environmental practices and living for future generations on Earth. The premise of the 1THING intitiative is based on the combined power of smaller efforts by everyone in the community:
"If everyone would do one thing to improve the environment every day, our world would be a better place to live in for generations to come."
We're proud to have supported Entercom's 1THING Sustainability Initiative on Earth Day! Our team, joined also by The Surfrider Foundation, cleaned up the San Diego riverbed and prevented hundreds of pounds of trash from floating out to sea.
See some highlights of the event in San Diego 103.7 KSON's video of the event below. For more images, see KSON #1Day1Thing Happy Earth Day page, and visit Entercom 1THING to learn how to get involved in environmental sustainability efforts across the United States.