The Barnes Firm Sponsors the Marine Corps Coordinating Council of Rochester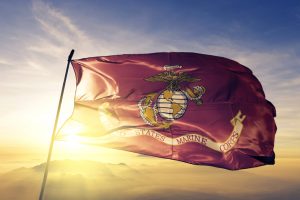 The Barnes Firm is proud to be a sponsor of  The Marine Corps Coordinating Council (MCCC) of Greater Rochester.
Steve Barnes, the founder of The Barnes Firm, was a former Major in the United States Marine Corps Reserves and combat veteran of the Gulf War and has always given back to military organizations since his retirement. 
By helping to support the MCCC Foundation, The Barnes Firm hopes to help Marines and their families in the local Rochester community and further support those facing varied struggles with seemingly nowhere to turn in Western New York.
The Marine Corps Coordinating Council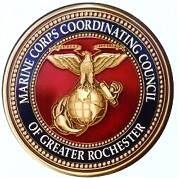 Members of the United States Marine Corps and their families face unique and varied struggles when a Marine family member is deployed. The Marine Corps Coordinating Council strives to identify Marines and families in need, and direct them to the appropriate agency that is best fitted to address their needs.
The MCCC of Greater Rochester Inc. is a Marine Veterans Organization with an IRS tax exempt status of 501 (c) 19. The newly formed MCCC Foundation LTD is classified as a 501 (c) 3. As a fundraising arm of the Marine Corps Coordinating Council, The Foundation will allow us to tap into other revenue generating resources such as Amazon Smiles, Facebook charitable giving, and other entities whose giving is restricted to 501(c) 3s only.
Major Steve Barnes' History in the Marine Corps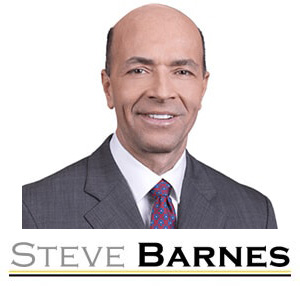 Major Steve Barnes of the United States Marine Corps Reserves was born in Buffalo, New York, and was a graduate of Bishop Timon High School.  After his graduation from the University of Buffalo with his undergraduate degree, Major Barnes continued his education and graduated from the University of Buffalo Law School. 
In June of 1984, Major Barnes was commissioned to Second Lieutenant in the United States Marine Corps.  Then, Second Lieutenant Barnes attended the Basic School of Quantico, Virginia, and the Naval Justice School in Newport, Rhode Island, where he graduated as the honor graduate.  Major Barnes' active duty career was spent at Okinawa and Camp Pendleton in California working as a Staff Judge Advocate. 
In September, 1987, Major Barnes left active duty and joined the Marine Corps Reserves where he served as a Rifle Platoon Commander with India Company, Third Battalion, 25th Marines. 
After his tour with Company I, Major Barnes was assigned with the Eighth Tank Battalion in Rochester, and subsequently deployed to Saudi Arabia for Operations Desert Shield and Desert Storm. 
Major Barnes served with the Eighth Tank Battalion during the main tank battle against the Iraqi Republican Guard in February, 1991. 
Major Barnes was promoted to his current rank on April 1st of 1991, and subsequently left the Marine Corps Reserves to continue with his legal practice. 
Over the course of Major Barnes' 30+ year career as a personal injury attorney at both the law offices of Cellino & Barnes and The Barnes Firm, he was involved as counsel in scores of multi-million dollar cases and also acted as lead trial counsel in a products liability case venued in Manhattan that resulted in one of the largest settlements in American history.
The Barnes Firm in the Community
In honor of Major Steve Barnes, The Barnes Firm continues to give back to the military community and veterans organizations through different philanthropic endeavors, such as Shelter to Soldier.
The Barnes Firm isn't just an accident injury law firm. We're a family of attorneys who do our best to give back to the community – from helping injured victims receive the compensation they deserve to donating to local events in California and New York.
Are you a Veteran? 
Find useful organizations and resources to healthcare, jobs, etc. in New York and California in our Veterans Resources Guide.