The Barnes Firm Giving Back at LATLC – "Miracle on 34th Street"
On December 3, 2022, the 7th Annual LATLC Holiday event returned to St. Patrick's Church for another "Miracle on 34th Street." Partners of the event, LAPD's Newton Division and the Los Angeles Fire Department were able to provide more than 2,100 toys, household items, and groceries to 500 South Los Angeles families. Each family was selected by the LAPD and local community groups. This year, families were able to select the groceries they needed, and children happily picked out their own toys!
The event included a petting zoo, a candy area, and balloon twisters. Children also wrote their holiday wishes on heart-shaped cards for Lovey. And of course, a visit from Mr. and Mrs. Santa Claus.
Los Angeles Managing Attorney, John Sheehan and Senior Trial Lawyer, Angela Belty attended and volunteered at this years event. As passionate and committed attorneys to the Los Angeles community, they were able to come together to support the underprivileged families for the holiday season. This inspiring and unforgettable experience is something that The Barnes Firm holds dear to their hearts.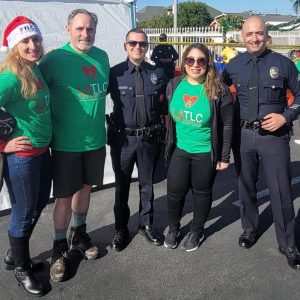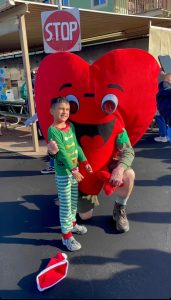 The Barnes Firm is proud to give back to our local holiday charities this season. We have chosen to donate to several organizations that aid in helping those in need this holiday season. Our donations will go towards providing meals, clothing, toys and other necessities to those in need. We are proud to be able to contribute to the well-being of our local community and to help those in need.