Steve Barnes, Platinum Sponsor of the Walk to End Alzheimer's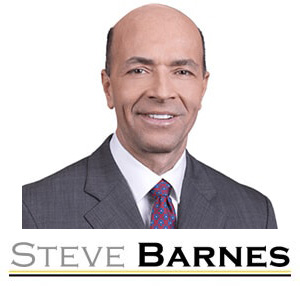 Steve Barnes, a New York personal injury attorney at The Barnes Firm, is proud to be the Platinum Sponsor for the Walk to End Alzheimer's in Buffalo, NY this year.  All funds raised the Alzheimer's Association, a nonprofit 501(c)3 organization leading the way to end Alzheimer's and all other dementia — by accelerating global research, driving risk reduction and early detection, and maximizing quality care and support.
By helping to support this event, Barnes hopes to positively change the level of Alzheimer's awareness in the Buffalo, NY community and further support those impacted by the disease.
Held annually in more than 600 communities nationwide, the Alzheimer's Association Walk to End Alzheimer's is the world's largest event to raise awareness and funds for Alzheimer's. Participants of all ages and abilities are always invited to join the fight against the disease!
"Many diseases that tormented mankind for centuries were thought to be impossible to stop… From smallpox to tuberculosis to diphtheria to polio. Now science has eradicated these and many other "incurable" diseases," said Steve Barnes in an article by Niagra Gazette. "Together we will add Alzheimer's to this list."
Event details-
Date: Saturday, September 12, 2020
Time: Registration at 9:00am – Ceremony at 10:45 am – Walk at 11:00am
Location: Buffalo Outer Harbor, 225 Fuhrmann Blvd, Buffalo, NY 14203

About the Alzheimer's Association
The Alzheimer's Association is a global organization, working to advance care, support, and research across the world. From face-to-face support to online education programs and promising worldwide research initiatives, the money you raise makes a difference in the lives of those facing Alzheimer's.
The Barnes Firm in the Community
The Barnes Firm isn't just an accident injury law firm. We're a family of attorneys who do our best to give back to the community – from helping injured victims receive the compensation they deserve to donating to local events in California and New York.