The Barnes Firm Penn Station Domination Kicks Off Social Media Sweepstakes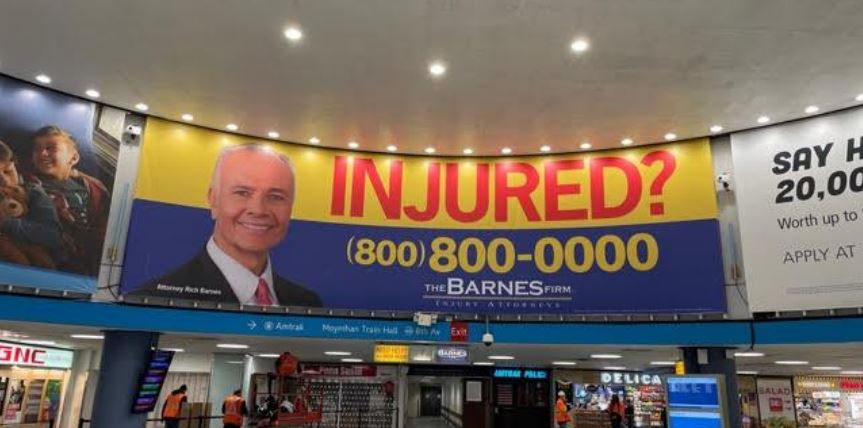 The Barnes Firm is excited to announce that for the next several weeks the walkways and concourses of Penn Station will be dripping with messages from One of America's Largest Injury Law Firms as locals, out-of-town commuters, and tourists alike navigate one of the busiest transportation hubs in the United States. It could possibly be one of the best times to be in NYC as we all start to embrace the reopening of the city after a year-long global pandemic.
And, fans of The Barnes Firm can also get in on the action! Passers-by and fans-alike are encouraged to find favorite The Barnes Firm advertisements within PENN STATION and take a picture with it! Be on the lookout – ads can be found in the LIRR and AMTRAK track platforms, AMTRAK vestibule, and the PENN STATION ROTUNDA. Once you have your favorite pictures, post them to Facebook, Instagram, or Twitter, and tag @TheBarnesFirm and use #TBFPennStation for a chance to win a prize pack valued at $25 or more!  One winner will be announced each week and prizes will vary – see complete rules for more information.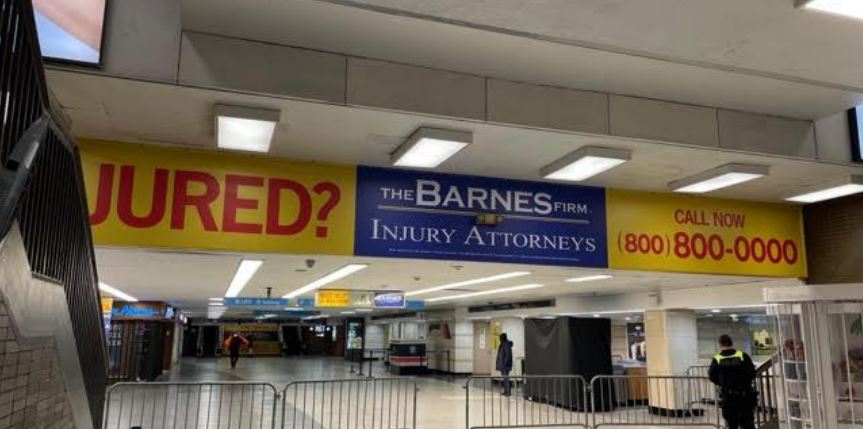 Opening for the first time in 1910, Penn Station quickly became one of the most critical transportation hubs in the United States following the invention of the electric locomotive near the turn of the 20th century.
The station remains the busiest transportation facility in the United States, processing up to 1,000 commuters and passengers every 90 seconds. Amtrak offers long-distance rail service from the station as far south as Miami, FL and as far west as Chicago, IL.
At The Barnes Firm, we understand that a personal injury accident can happen anytime anywhere.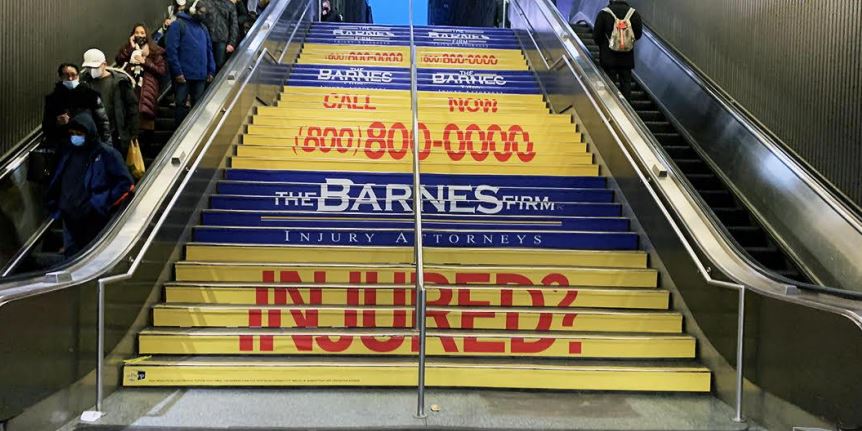 Anyone working or living in the tri-state area understands that any accident, near or far from home, can cause a lot of physical and emotional stress – and that's where The Barnes Firm can help. Let us answer your questions and help get you the best result possible for your injury case.
As a city with over eight million residents, New York City is a ripe environment for negligence and preventable mistakes that can end up endangering lives. The Barnes Firm wants you to know that you can call to speak with any of our experienced attorneys to help answer your questions and get you the best result possible.
The Barnes Firm Penn Station Domination Social Sweepstakes
Until the end of April, anyone entering PENN STATION will see The Barnes Firm advertisements throughout Penn Station's various terminals and corridors. Anyone with access to social media can submit a selfie or picture of themselves alongside a favorite ad of The Barnes Firm and be entered into the sweepstakes, with a new winner announced weekly. See official rules for more information.
To enter the sweepstakes, all you need to do is the following:
Take a selfie with your favorite ad of The Barnes Firm in Penn Station
Tag The Barnes Firm using @TheBarnesFirm and #TBFPennStation
Share your post
Like and/or follow The Barnes Firm's Facebook, Instagram, and Twitter page
That's it! After you follow The Barnes Firm on Facebook, Instagram, and Twitter check to see if you have won!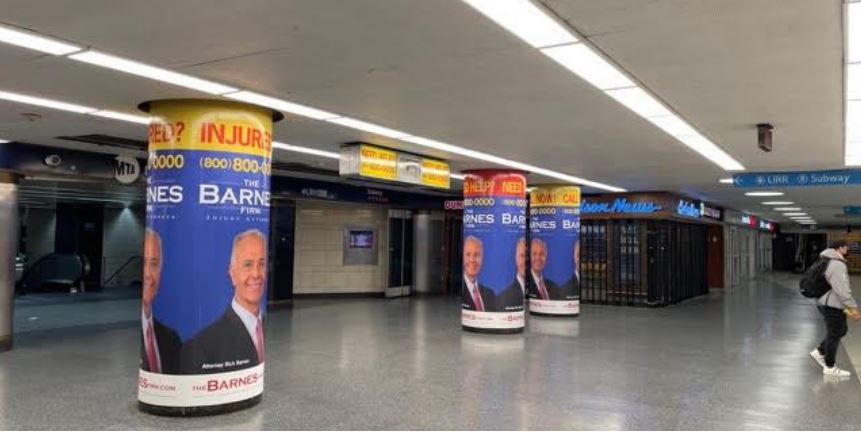 Additionally, for the most thorough and dedicated fans of The Barnes Firm, another contest will be held to confirm how many of our ads are running in Penn Station! Feel free to make an educated guess, or take a train down there yourself to tally up each and every one of our banners and messages. Accuracy is key, as the first correct answer will win a special prize!
Though we are currently making a big splash in New York City, The Barnes Firm also has offices in Long Island, Buffalo, Rochester, San Francisco, Los Angeles, and San Diego.
If you or a loved one are injured and need help, call (800) 800-0000 to speak with an experienced injury attorney or visit www.TheBarnesFirm.com to learn more about our practice areas and how we can help you get the best result possible.