Win Tickets to LEGOLAND California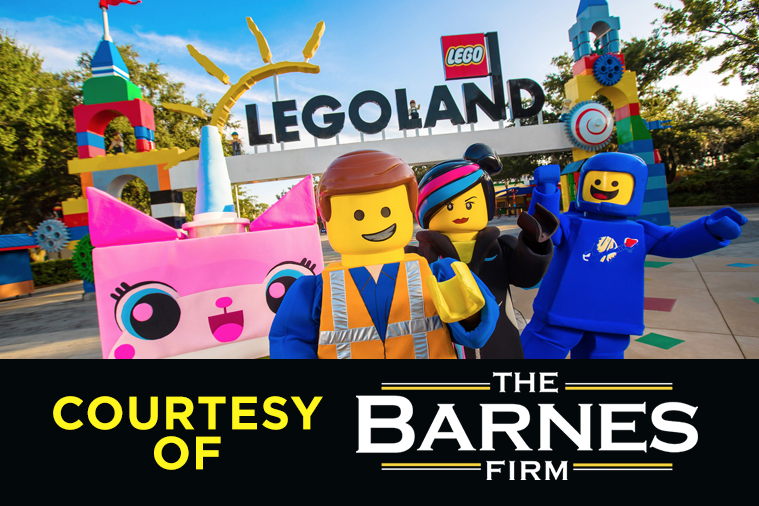 The Barnes Firm Car Accident Attorneys are proud to give back to the community through its donations in sponsorships. Staying active in the community is something we highly value at The Barnes Firm. With that being said, we are giving away tickets to LEGOLAND California! All you have to do is submit your contact information! Visit any of the following stations: Magic925, Z90.3, and 91X to enter by October 1st!
LEGOLAND California is also running a Back to School special for San Diego residents! Tickets are as low as $28.99 per day for admission to LEGOLAND California and SEA LIFE Aquarium for two days. If you want to experience both LEGOLAND California and SEA LIFE Aquarium in one day, you can reserve tickets online for $49.99. These specials are available for a limited time only. Hurry and make sure the kids join in on some exciting and thrilling adventure before school starts! For more information, visit LEGOLAND.
EXPIRED.