KMEL Summer Jam Sponsored by The Barnes Firm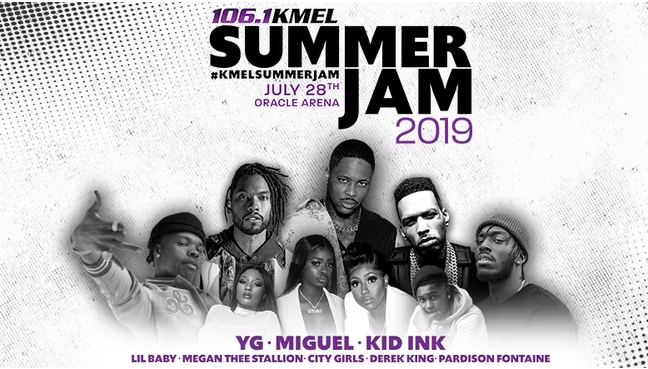 The Barnes Firm is not only dedicated to serving clients with a range of accident-focused legal services, but this personal injury firm is also dedicated to giving back to the local community throughout California and New York by sponsoring events, fundraisers and charities.
More about KMEL Summer Jam Concert
Held annually in the Oakland area, The Barnes Firm Car Accident Attorneys are proud to sponsor the biggest Summer Jam ever at the Oracle Arena on Sunday, July 28th in partnership with KMEL and iHeart Radio San Francisco. This year's lineup features YG, Miguel, Kid Ink, Lil Baby, City Girls, Pardison Fontaine, Megan Thee Stallion and The Bay's own Derek King! Don't forget to utilize the hashtag #KMELSummerJam 2019!
Find photos and videos of the KMEL Summer Jam here!
For opportunities to win tickets, click here.
Date: Sunday, July 28th, 2019 at 7:30 pm
Location: Oracle Arena at 7000 Coliseum Way, Oakland, CA 94621